What might you install with your small business security system in Concord?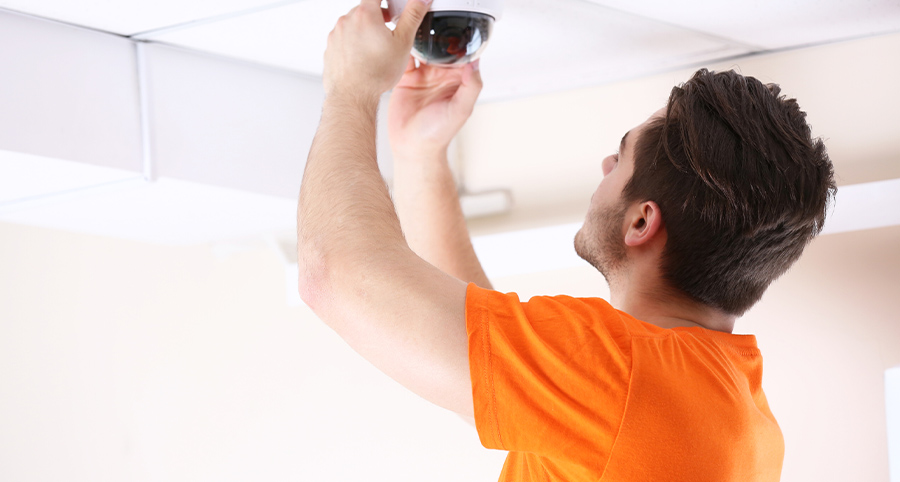 Through years of dedication and sacrifice, you've been able to establish your own company. Now you need to keep it secure. Elements such as video cameras, 24/7 monitoring, and integrated fire detectors will go a long way to cover you against the many threats you might come across. While it's true that your company is different from all others, there are some critical devices that all small business security systems in Concord ought to have. See what they are and how they might help you.
Video surveillance is a must for your Concord business
If you plan to protect your bottom line, you must be ready for threats like shoplifting and theft. By using indoor and outdoor video cameras, you'll be able to keep an eye on patrons, employees, and crucial places like entrances and check-out stations all day long. You will not only be able to videotape treacherous activity, you'll be able to prevent it from occurring in the first place.
Knowing that no burglar desires to be caught on camera, surveillance components are great tools for stopping criminal behavior. Tools such as the Vivint Outdoor Camera Pro even have the ability to actively dissuade thieves. Here's how this smart component may benefit your business:
Smart Deter: The camera will inform burglars they've been found by issuing a clear warning and illuminating a red, LED ring around the lens.
Vibrant images: You can see precisely what's going on with high-def, wide-screen viewing, and night vision.
Smartphone access and updates: Whenever something occurs on your premises, you ought to know immediately. When choosing this Vivint surveillance device with the convenient Vivint app, you can receive automatic updates and check real-time or recorded clips straight from your mobile device.
Include door and window sensors and motion detectors
Your surveillance could be sufficient to deter thieves but you'll still want to have an additional line of protection in the event a robbery happens. Entryway sensors, motion detectors, and glass break detectors will defend your most at risk access areas. If a device is tripped, you and your 24-hour monitoring experts will be notified at once.
Your small business security system in Concord should have smoke and CO detectors and 24-hour monitoring
The employees and patrons of your establishment have to be defended along with your expensive assets. If an event like a flood or fire happens, you ought to have a system in place that not only alerts those on site quickly but also reaches out to you and your monitoring experts. Vivint's smart flood, smoke, and carbon monoxide detectors will assist in limiting endangerment and destruction while getting emergency services to your site in a hurry.
Concord smart locking systems make sense for various businesses
Would you like to know who's arriving at or leaving the office? Would you like to restrict access to specific spaces? Smart entry locks provide that opportunity. You can even have updates sent straight to your cell phone and lock or unlock doors using the Vivint app.
Request small business security systems in Concord
A diverse Vivint security installation with 24-hour monitoring, cell phone access, and a wide range of smart components is one of the top things you should do to protect your business. And you'll reap the rewards of an expert installation that makes sure all hardware is installed correctly and operating as expected. Contact (802) 909-3379 or complete our form to get started on your custom-tailored business security system.
Communities Served Around Concord By Smart Security Specialists Your Local Vivint Authorized Dealer